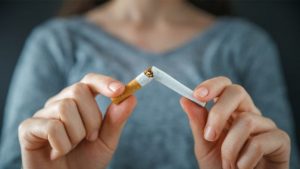 There has been a tremendous decline in the number of smokers since the law came to be. Having banned smoking in all enclosed public places, things became a little hard for smokers but a good reason. As much as it appeared as an unfair attack to smokers by those who don't smoke, the legislation has managed to save many lives from being exposed to a whole list of health risks linked to the habit.
So has the law worked?
The Country Tow the Line
Despite all the opposition the law faced, as soon as it was passed by parliament, the whole country fell into line. The councils were given the mandate of ensuring it was followed to the letter and they did their job well. Eighteen months after its introduction, almost every enclosed public premise had compiled.
Number of Smokers Fallen Significantly
The law takes credit for discouraging people from smoking. The numbers have been on a downward spiral which is a great thing. This decline was almost immediate after the law was passed. The good news is that the younger generation turned off smoking, and that is still the case nearly 13 years down the line.
Overall Attitude Change
Immediately after the law was instituted, over 20% of smokers attempted quitting. This also created awareness on the effects of second-hand smoking. People also became more aware of the health risks they expose their bodies to through smoking—a good number of smokers who quit than did it because of the law.
Discouraged Smoking During Pregnancy
Even though there are women who still smoke during pregnancy, the numbers have significantly dropped. Fewer women now smoke during this period. Statistics show that one in every ten women smoke during pregnancy which is a significant improvement compared to how the situation was before. The journey is far from ending, but enormous strides have been made.