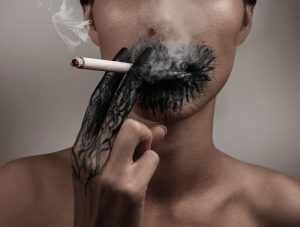 One of the body parts that bears the burden of the negative effects of smoking is the mouth. There are many problems you expose your mouth to through smoking, which can actually advance to more serious diseases such as cancer.
The effects are also varied depending on one's overall body health, but below are the most common problems among many smokers.
Damages Gums and Teeth
Dentists will tell you this for free. Smokers stand a higher chance of losing teeth compared to non- smokers. Proper dental care is important to take into consideration. For teeth to thrive and remain in good shape and health, they require healthy gums. Smoking doesn't in any way promote gum health, as it reduces blood flow in the mouth. When this happens, it becomes very hard to detect any signs of a gum disease, and the symptoms only start showing when it is at an advanced stage.
Causes Sores That Take Time To Heal
If you are a smoker and have been getting sores that take a while to heal, maybe it is time to quit. Nicotine is said to reduce blood flow in your mouth which means any kind of wound will take more time to heal on its own. Nicotine also has an impact on the immune system, reducing its power in fighting infections.
Can Cause Mouth And Throat Cancer
Mouth cancer is quite common among people who smoke. There are people who get mouth cancer and recover, but the biggest number die in less than five years after diagnosis. Even non-smokers can get mouth cancer, but the risk is higher in those who smoke.
Stains Teeth And Tongue
This is probably the most immediate effect of smoking. Gum discolouration is common among people who smoke. If proper dental hygiene is not observed, some smokers will also develop bad breath. Some smokers also lose their sense of taste and smell.