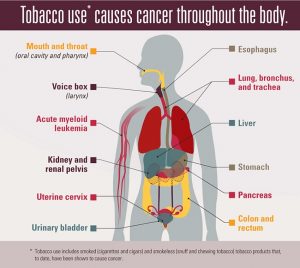 Each cigarette you smoke daily has some adverse effects on your body. Realising the damage caused may take a while, but the results are not worth the short-lived joy your experience after a smoke.
Smoking remains the most significant cause of preventable deaths across the globe. Research shows that one in every two smokers die from a smoking-related disease. It affects many areas of the body from skin, heart, stomach and the mouth. Smoking could have a severe impact on the mouth in unforeseen ways, such as the need to have dental implants later in life.
Effects on blood circulation
Every moment you smoke, you introduce lethal substances to your blood. Cigarettes contain tar and nicotine which aren't known to have any health benefits to the human body. Here is what tar does to your blood:
It raises your chances of getting clots as it makes your blood thicker.
Increases heartbeat forcing your heart to work harder than usual and this could lead to a heart attack.
Tar narrows your arteries, consequently decreasing oxygenated blood flowing into your organs.
Effects On The Heart
Some of the risks you expose your heart to through smoking include:
Coronary heart disease
Heart attack
Furred arteries
Forces the heart to work faster than usual
Blood clotting
Different researches have shown that even a few weeks after quitting, the body is able to reverse some of these effects. Some years down the line, the risk of diseases such as coronary heart disease is completely erased.
Effects On Stomach
It is no longer a secret; a smoker's risk of getting stomach cancer is twice as high compared to a non-smoker. It has also been linked to things such as ulcers as the more you smoke, the more the muscles that control, the lower part of gullet become weak, causing reflux.
Effects On The Skin
Since smoking reduces the amount of oxygen that gets to the skin, people who smoke tend to have a greyish and dull skin colour tone. This is why most people who spoke appear older than their actual age. It also causes cellulite, especially in women.