You might have read or heard things about all the cancers that smoking causes. While cancer and heart diseases are the most common and talked about effects of smoking, there are other many awful health effects.
Below are some of the health effects of smoking you might not be aware of.
Ectopic Pregnancy
This is a common reproductive health complication among women who smoke. This happens when a fertilised egg implants at a location other than the uterus. This is a dangerous condition that could lead to inability to conceive again in the future, or even death.
Hip Fractures
Smoking has been linked to decreased bone density, which places smokers at a higher risk of fractures – especially on the hip. Compared to non-smokers, cigarette smokers are at a higher risk of breaking body parts when involved even in minor accidents. Preserve your bones' health by quitting smoking.
Rheumatoid Arthritis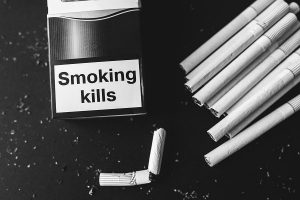 This disease is more common in women than in men. Smoking is a leading cause, and the bad news is that it can come at any age. People who smoke are at a higher risk of contracting this chronic inflammatory ailment. If your family has a history of this disease, smoking should never be an option.
Cleft Lip and Cleft Palate
This is a birth defect that involves the baby's mouth and lips not forming properly during development. Women who smoke during pregnancy especially are more at risk of giving birth to babies with such deformities.
Fertility Problems
If you are a smoker and have been trying for a while to conceive, the culprit may be that cigarette you light up every moment you become anxious and wondering what could be going on in there. Even if you do manage to conceive, the pregnancy might be short-lived because of the chemicals used to make cigarettes. Quit and realise your dreams of becoming a mum or of expanding your family. It is that simple!